Cosmic Crisp [WIP]
Copy - Gabriel L.
Brand Awareness Campaign [Spring 2020]
ad astra, to the store
Problem
Have you ever thought of a Granny Smith and gotten excited? Have you ever left the grocery store and thought, "That was a good time?".


Concept

Healthy can be loud, funny, and exciting.


Brand ID
Web Landing Page
Introductory Print Ads - Places In Subways + As Wild Postings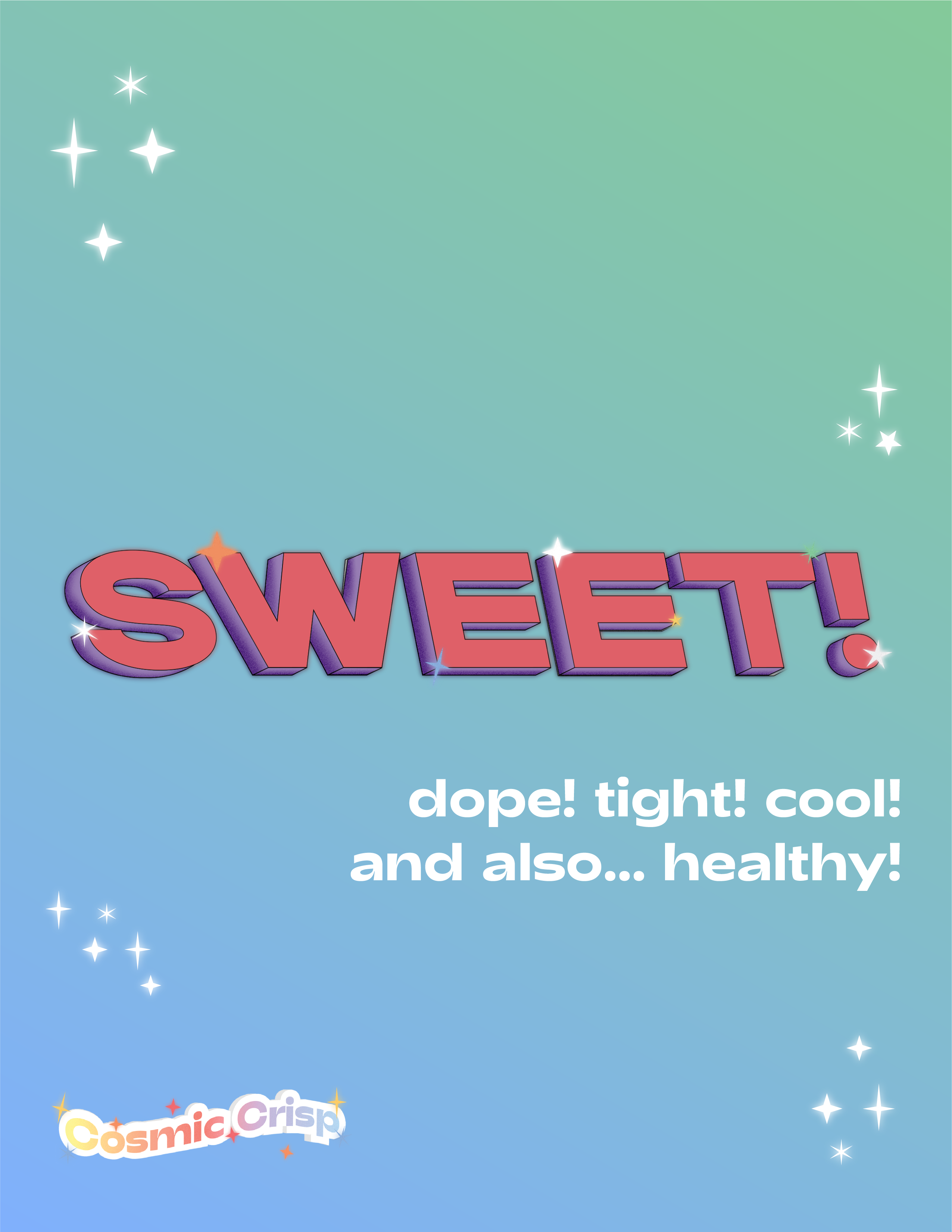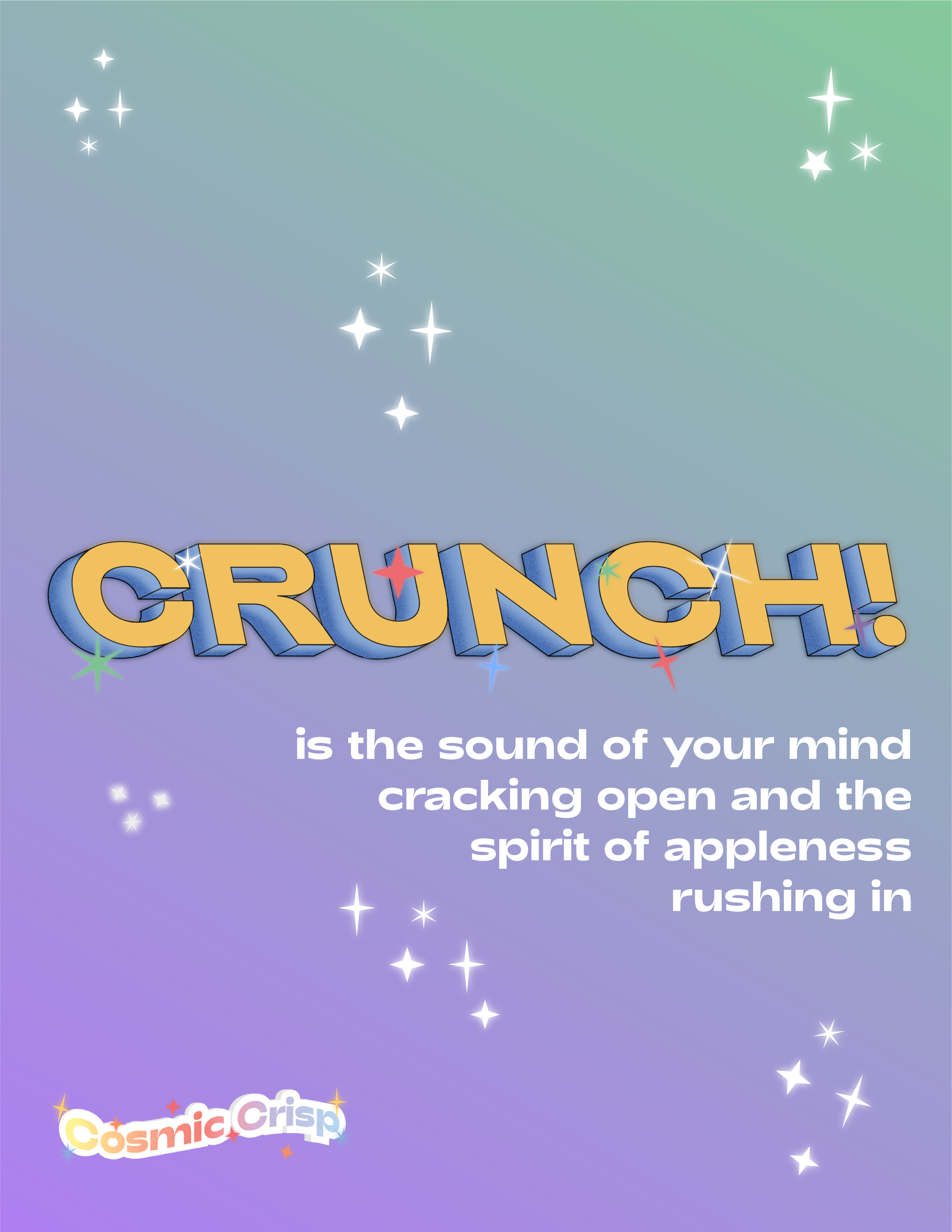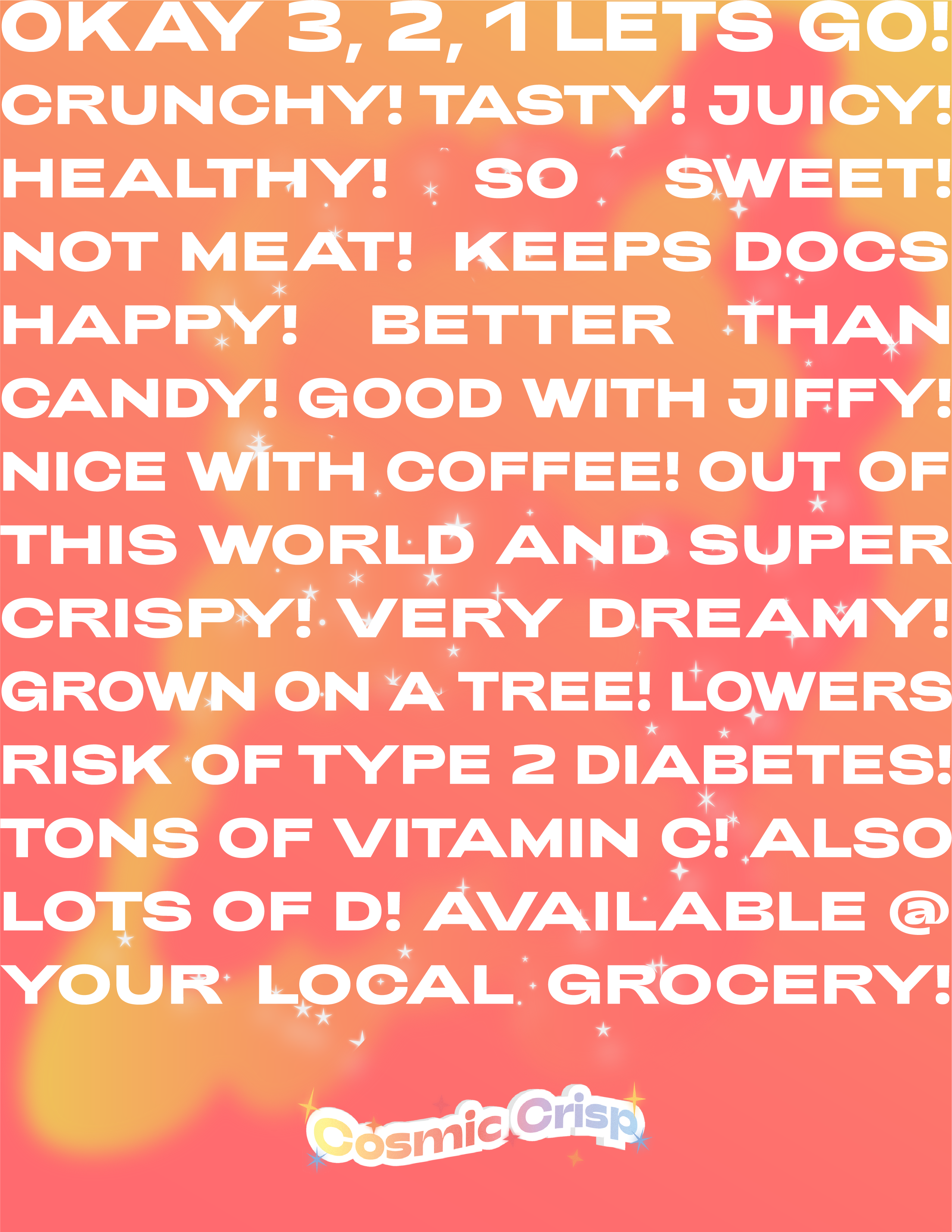 Print Updates From Feb. '21 Below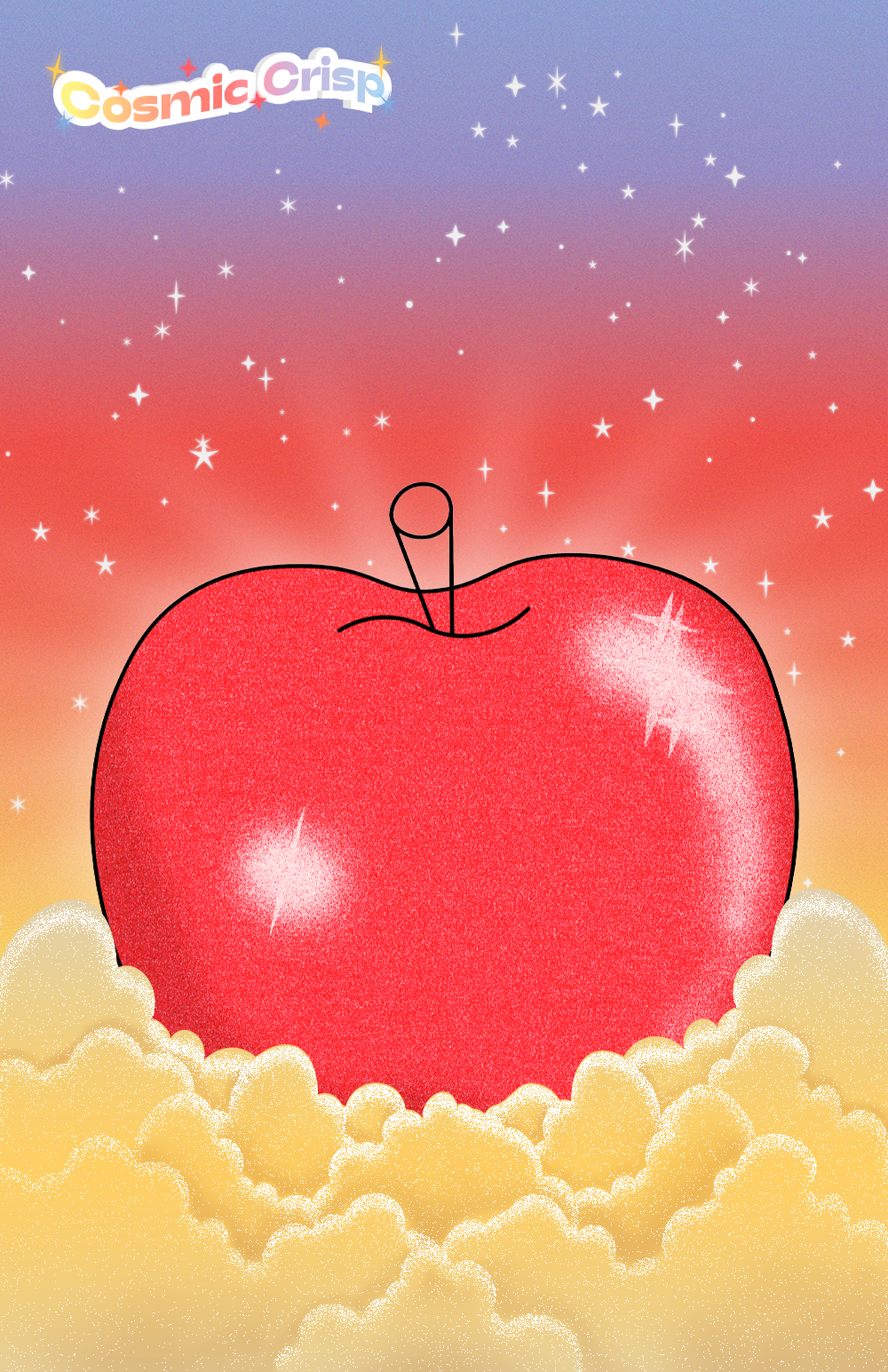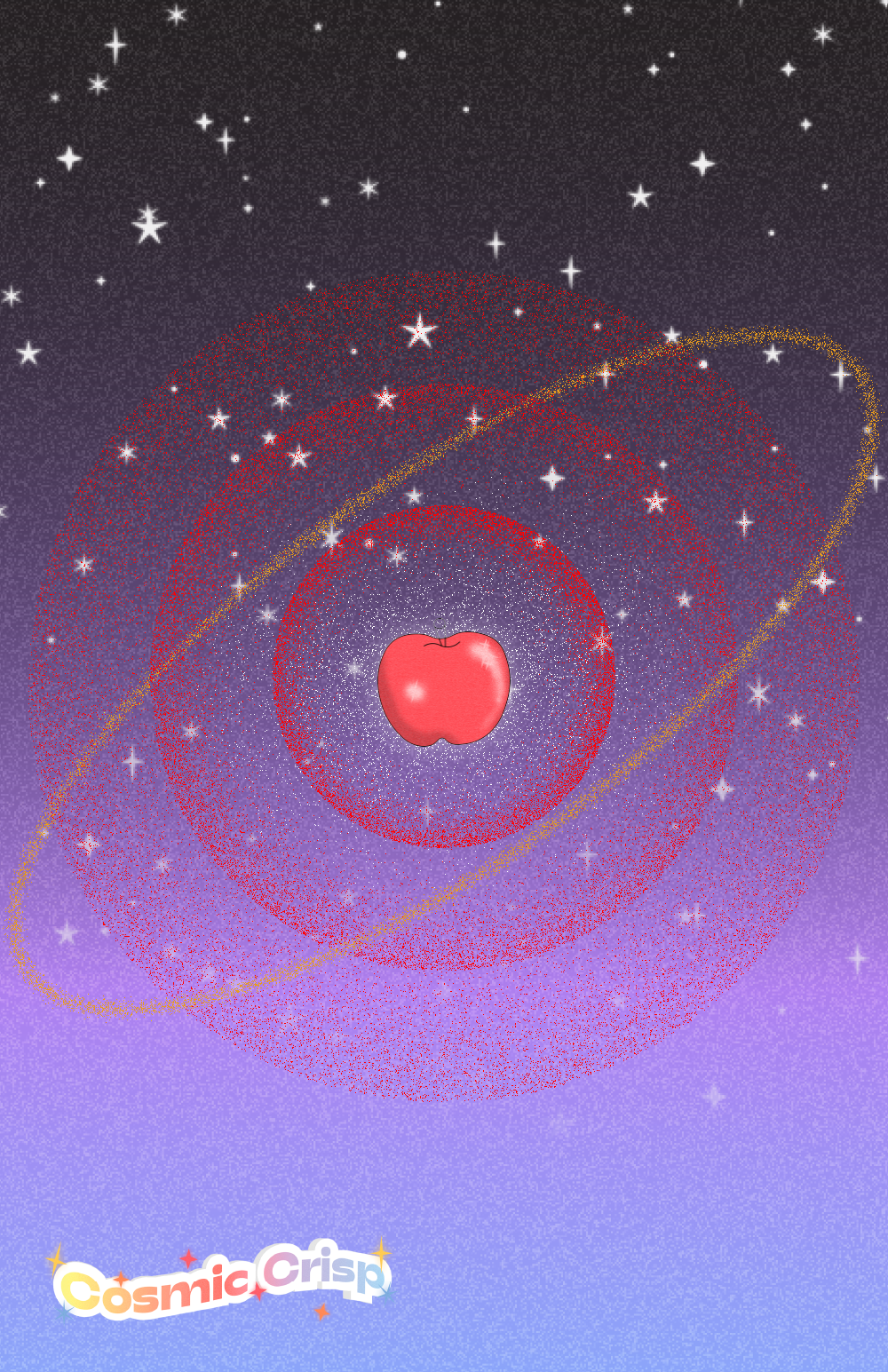 In-Store Activations
Illustrations by Max Guther for The New York Times




COSMIC CRISP - A COLLORATION WITH SPACE X SO THAT

WE HAVE THE FIRST AD SPACE ON MARS, THE FIRST APPLES

TO MAKE IT TO MARS, AND THE FIRST APPLE TREE ON MARS