Shin University
Team - Sara H
Mediums - Activiation, Digital, Print
[Fall 2019]

Concept
Shin University is a brand extension campaign for Shin Ramyun. It aims to solve the problem of American brand awareness by targeting the people who would get the most use out of the product, college students. We want to show that Shin is more than just your cup of noodles and befriend college students by painting the brand as cool, exciting, carefree (as seen in the kerning and leading), refreshing, and accepting.



Plan
Shin University is a three-part campaign that lives online and on college campuses all over the United States. The plan is for the company to take over college campuses for one weekend in-order to create a fun environment that gets people alive and excited.



Events

1. Shin Top Chef - a Twitter and Instagram based campaign where we'll choose micro-influencers from the host school to participate in a cooking competition. They'll get our product. extra ingerdients, and thirty minutes to put together a top-class meal which would be judged by our panel made up of famous alumni, student-athletes, and professors. The students in attendance will get a free meal afterwards and be given our free book which allows them to create top-class, low-cost meals at any time.

2. Depop x Shin University - This is a completely free, online and on-campus pop-up where people will be able to trade their own unique items for similar items from other places in the world. We'll also include cards with the other person's information. The second part of this campaign would allow people to send in their old Shin bags in for accessories like tote bags and messenger bags.

3. Shin Ramyun Rebranding - We wanted to rebrand Shin Ramyun so that it'd be bright and colorful enough to catch student's attention. We also redesigned the cup to make sure that the campaign's aesthetic flowed through the entire project.



Colors + Lockup + "Line" + Product Inno + Mograph
We wanted to create something inclusive and vibrant. In doing so, we ended up choosing a color pallete with a lot of flexibility and in lue of a typical tagline opting to have a univerally recognized symbol.


Product Redesign
On-Campus Posters
While this campaign isn't a print campaign we wanted to create a few eye-catching posters that would garner attention on campus. For urban campuses, we even created motion graphics that could be displayed on OOHs.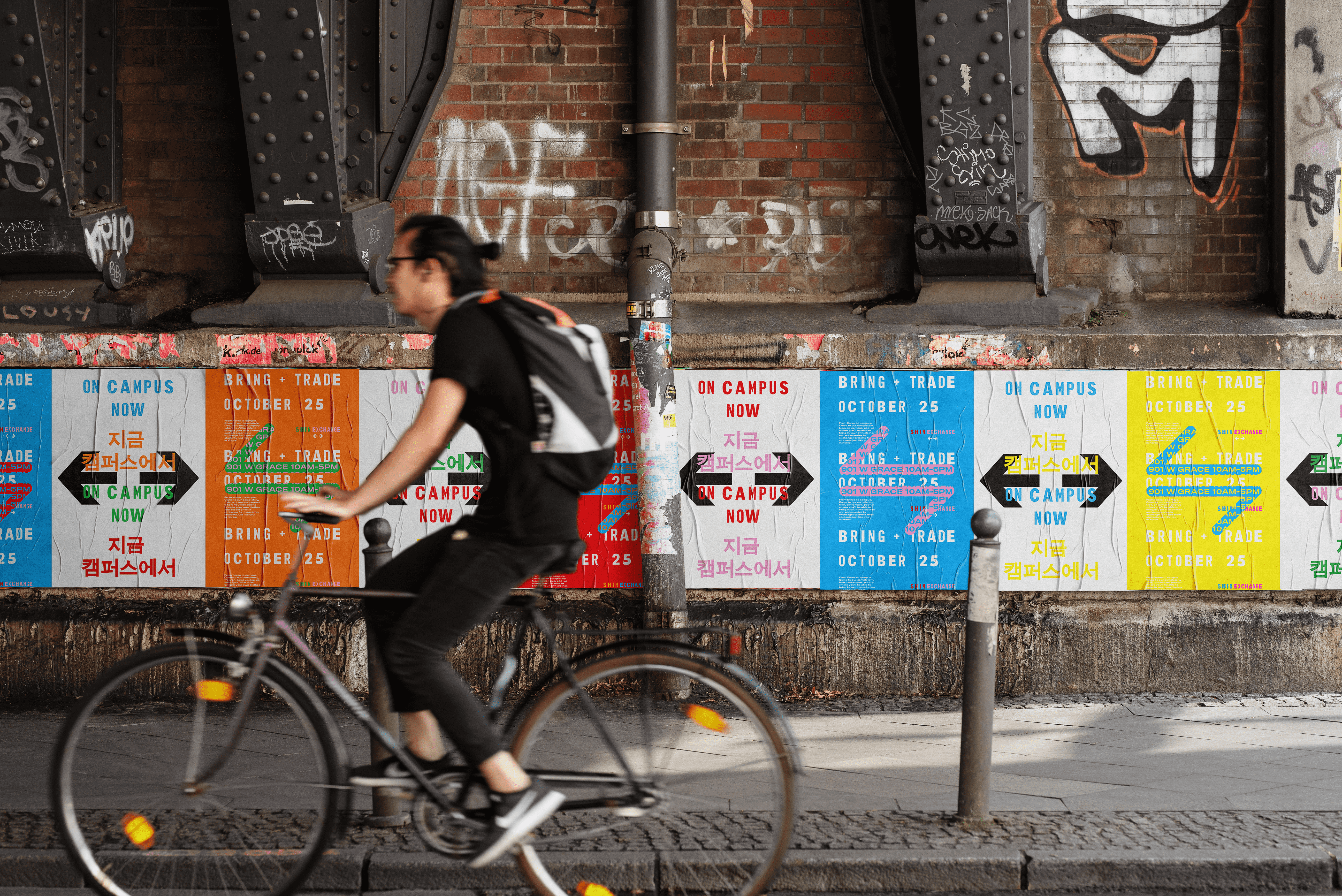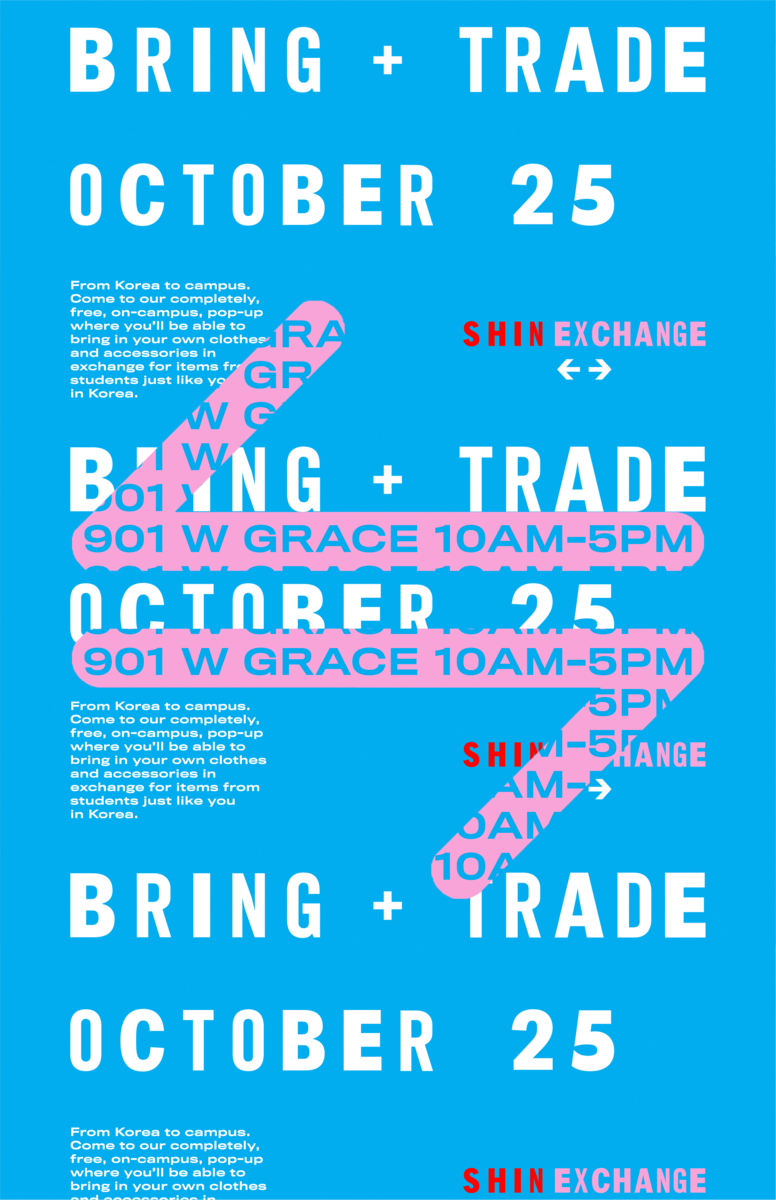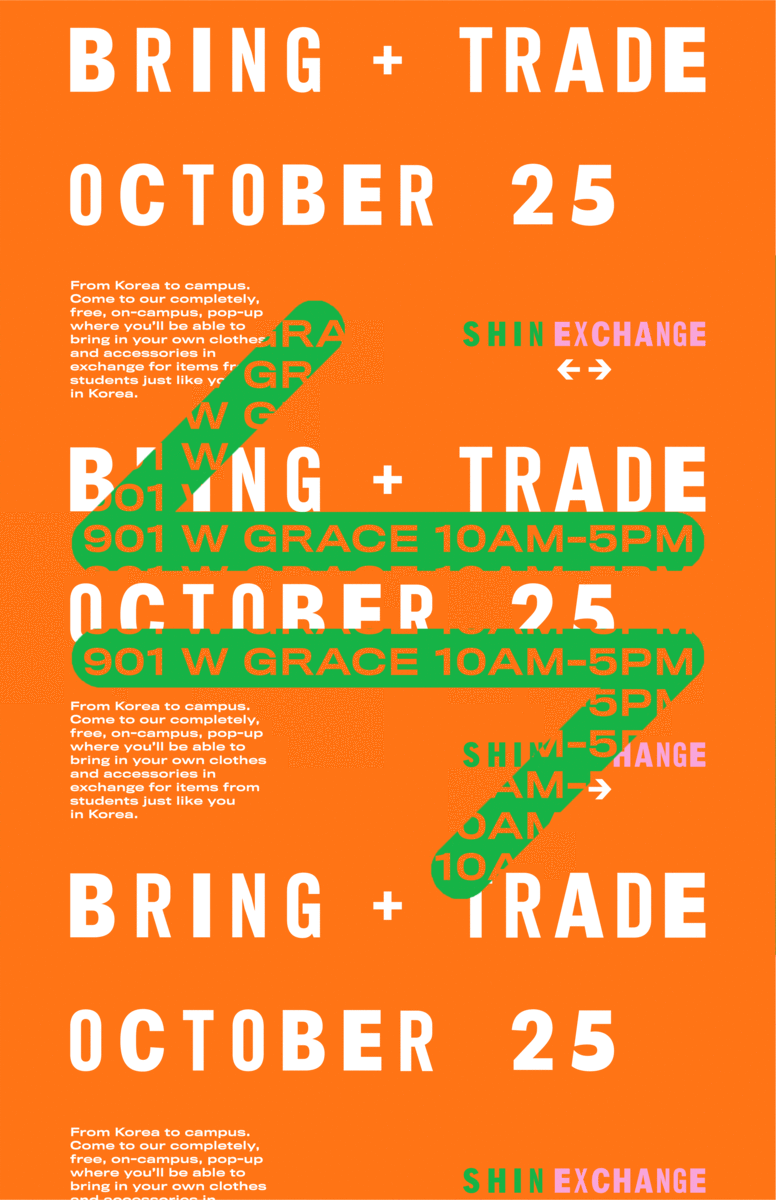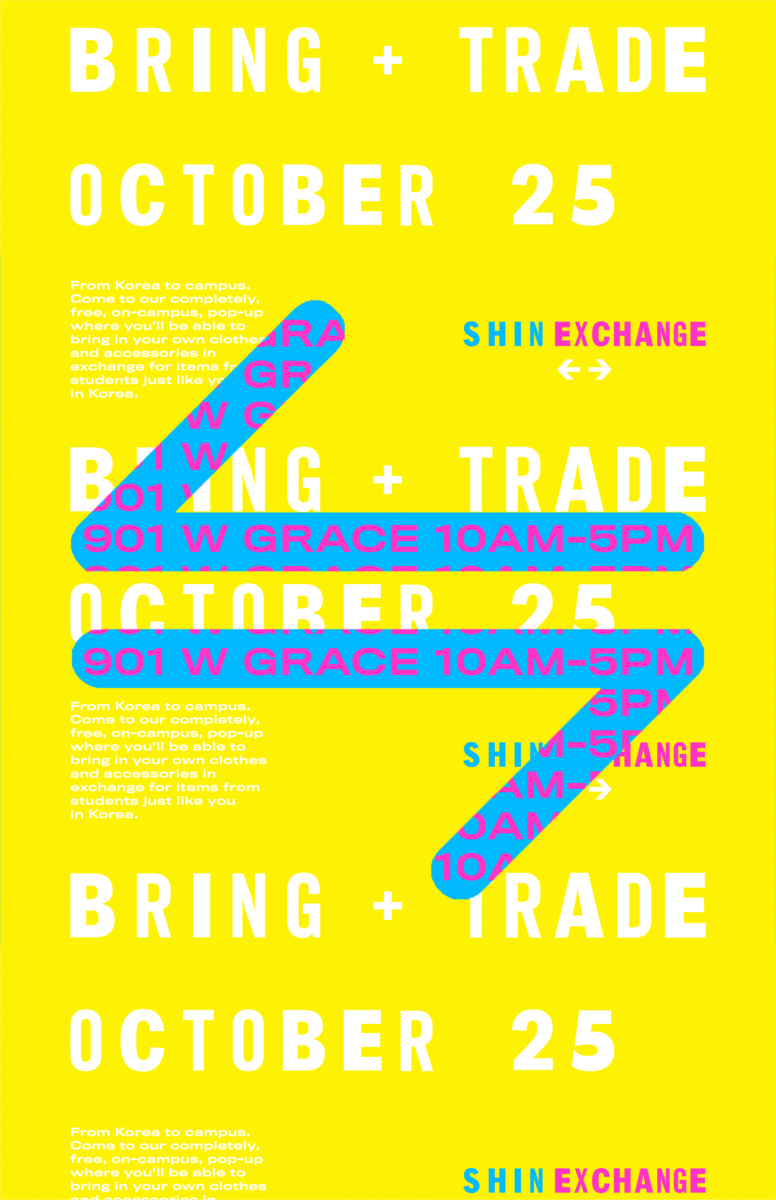 OOH Posters
Depop x Shin U



Depop x Shin U Bump



IG Story - Shin Exchange Announcement
IG Story - IG FIlter Scavenger Hunt + Giveaway Announcement
Top Chef Cookbook & IG Story

IG Story - Top Chef Announcement

Cookbook