Creatathon Spring '19 Client - BHMVA
Mediums - Online Video, Digital, Social, Print
[Spring 2019]


BRAND AWARENESS CAMPAIGN CONCEPT
Blacks are often misrepresented in society and often given negative, stereotypical lables. To combat this and to celebrate black icons of the past, present, and future. We described African-American people in the most pure, most strong, and most black way possible.


BRAND AWARENESS OLV CONCEPT
Contrasting the superstitions and stereotypes surrounding the African-American race with a list of adjectives that truly do describe the black people of Virginia and everywhere.






PRINT + DIGITAL
The strategy was to put text-heavy billboards in high-traffic, pedestrian areas in order to make a statement and increase brand awareness.


ACTIVATION
You know what else is Pure, Strong, and Black? Coffee. Because of that, the BHMVA can launch an activation that helps the museum's slogan get out there. Nice branding and a welcoming environment will bring people in and the good food and drinks will get them to stay. A coffee truck will also be sent out into the city in order to reach people who might not be in the museum's neighborhood.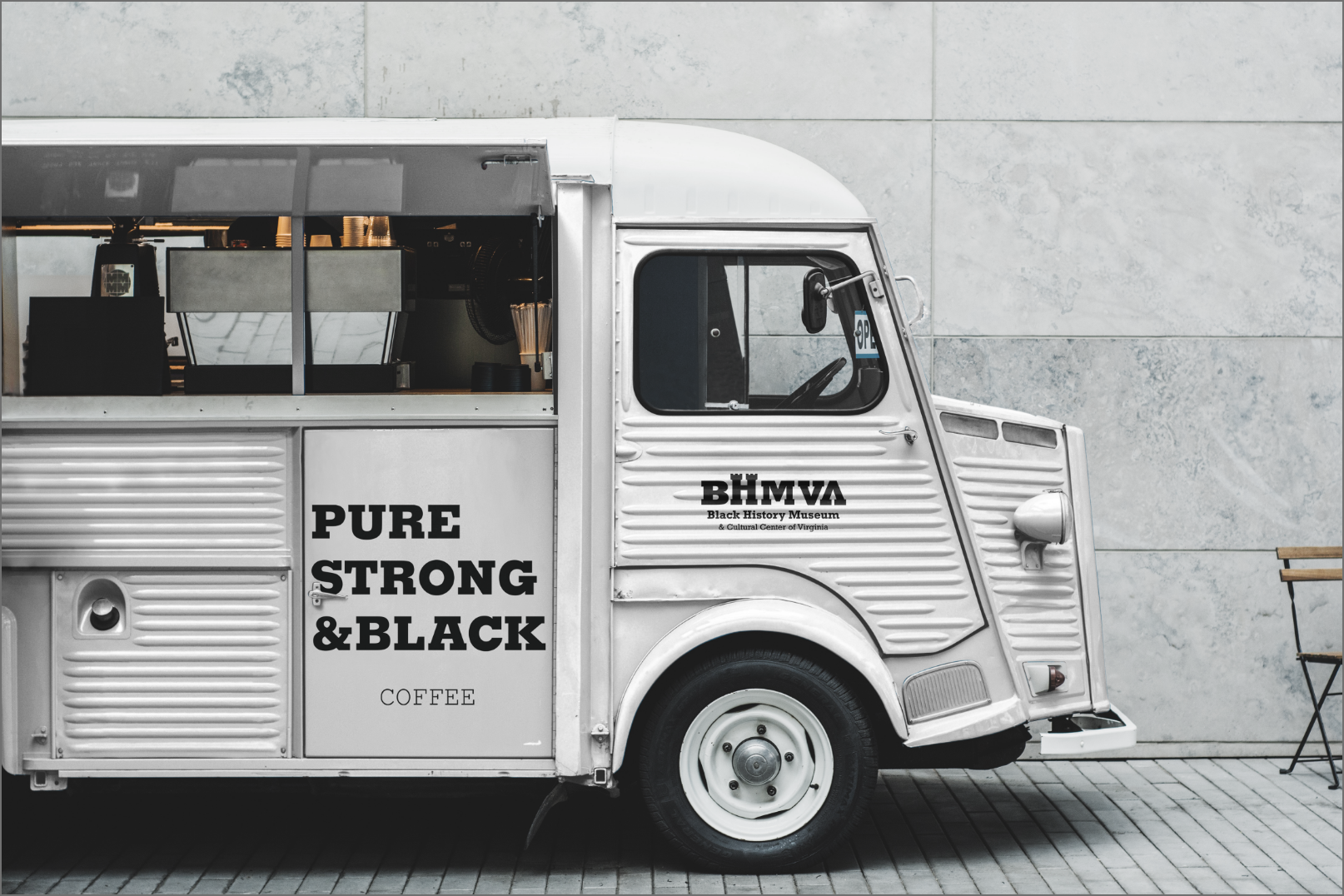 MOBILE APP
This app has a minimal interface and sparingly uses pure, muted, colors in-order
to best embody the museum's slogan. The use of Courier New is a nod to the nineteen
sixties, one of the most important times in black history.